Aesthetic Cosmetic Dentistry By Cosmetic Dentist Team At Silom dental Clinic Bangkok, Thailand.

Ultimate dental service in Thailand includes every specialized treatments : Lingual Braces, Invisalign, Orthodontics or braces, Dental implants, One day implant, Laser tooth whitening, Cosmetic Dentistry, Dental Veneer, Dental crowns, Teeth Bleaching, Dental bridges, Periodontics, Prosthodontics, Pediatric Dentistry, Oral Maxillofacial Surgery including regular dental check up.

Silom Dental Clinic Bangkok, Thailand is a specialized dental health provider which has an executive structure similar to that of a "dental hospital" with a holistic approach to treatment standardization in all areas of dental work.

We draw upon the talents of qualified dentist to offer patient oriented treatment at Silom Dental Building Clinic Bangkok, fully equipped boutique dental clinic that are among the highest standards of technology in Thailand.

While this provides customers with more options for treatment, we also protect you with outstanding sterilization methods which ensure the safest possible treatment. that we take pride in our outstanding record of strict sterilization system and health care.





An official authorized Implant Training Center, Bangkok Thailand
Currently in Thailand Implant market there are many implant systems copying Nobel Biocare™ Implant especially All-On-4™, In order to avoid any fraudulence our Nobel Biocare™ Implant customers who would like to ensure the authenticity can be provided with a certificate for the warranty.

more detail




Platinum Elite Provider :
have the highest level of experience with Invisalign treatment based on the number of patients treated.

more detail

NobelReplace®Taper = 35,000-45,000 THB. (~1,166-1,500$)*
*First come first basis, due to available stock. One time payment for both fixture and crown on implant placement visit.*

Straumann ITI = 45,000-47,500 THB. (~1,500-1,585$)**
NobelActive™ = 50,000 THB. (~1,665$)**
**until 30/9/11


Teeth-in-an-Hour™ Promotion = 270,000-600,000 THB.
4 Different AMAZING PRICE for Full mouth Implants with NobelGuide Teeth-in-an-Hour™ concept (until 30/9/11)



Special Promotion for a NobelSmile™ Presenter
All-On-4 + Acylic Teeth = 270,000 THB. (~9,000$)

more detail

Empress Esthetic Veneer = 8,000 THB. (~266$)
NON-PREP Veneer = 18,000-20,000THB. (~600-666$)
Lumineer Veneer = 20,000THB. (~666$)

more detail

All Ceramic Crown/Bridge - 15,000 THB. (~500$)
Promotion Zirconia Crown or Zirconia Bridge per unit. (until 30/9/11)


more detail

Snap on smile Cosmetic Removable Partial Denture
Promotion 45,000 THB. for upper or lower full arch (until 30/9/11)


more detail

Laser Teeth Whitening Promotion - 6,999 THB.*(~233$)
Laser Teeth Whitening Lowest price guarantee (until 30/9/11)
*Under the condition applied

more detail

Introduce CAD/CAM ,Computer Aided Design / Computer Aided Manufacturing and Procera Forte.


CAD/CAM Procera Forte

Strength Ideal for any position in the mouth, using traditional prep techniques to cement or bond in place.
Natural Beauty
Optimal Fit
5-Year Warranty On Coping
Shaded Core
exhibit low wear against opposing natural dentition
extreme biocompatibility with surrounding soft tissues
| | |
| --- | --- |
| | deliver advantages in all types of bone and in compromised situations, especially in softer bone. |
| | |
| --- | --- |
| | So far we are the first and only dental clinic in Thailand having authentic 3D Procera planing software for NobelGuide surgical stent. |

Dental Extreme Makeover : Created your new look, Created your beautiful smile in just few day
chipped, broken teeth can be fixed
crooked, uneven teeth can be straightened
missing teeth can be filled
unsightly gaps between teeth can be closed
gummy smile can be recontoured
stained, discolored teeth can be whitened

Customized abutment :

solution provides optimal function and esthetics for patient-specific, cement-retained abutments.

LUMINEERS™ :

can make everyone's smile more beautiful without removal of painful Tooth structure!

Teeth-in-an-Hour™ :

The new concept represents a giant step forward in the development of implant treatment protocols.

Beautiful Teeth Now™ :

for highly-esthetic concerned area and long lasting natural looking implant.

One day implant :
Immediate implant in one day, one visit surgery with a temporary crown.

ALL-ON-4™ :
Fast, fixed and cost effective, Immediate Function in upper and lower jaws.

Zygoma Implant :
For extreme upper jaw cases with severe bone resorption. Only 1 surgical and without ridge augmentation and bone graft.

ILUMA™ CT scanner : High resolution images & full-volume rendering, cross-sectional viewing for Orthodontic and Implants applications

Immediate Function Implant :
Immediate implant in one day one visit surgery.

Light Lingual System :
A new look at lingual (esthetics, comfortable, fast, simple and no limitation)

Invisalign® : straighten your teeth without braces :
No braces and metal wires. Removable to eat, brushing & flossing are no problem.

Lingual Braces :
Lingual appliances are invisible, These are applied behind the teeth, no one notice...when the patient is wearing them.

Clarity™ SL :

Self-Ligating Brackets, Durable, translucent ceramic bracket, fewer - faster appointments and faster treatment.

Damon 3 :
Less Friction, Low Forces, More Efficient Tooth Movement, Superior Tooth Control...

WildSmiles Brackets : the cool braces, "heart and star" designed by a Board certified Orthodontists, creating an exciting buzz.

New Clear Aligner : Completely changes the traditional views of retention. Contact clarity for improved esthetics.

IPS e.max® :

all ceramic all you need, Optimizing Strength and Esthetics.

Cercon ® smart ceramics :
Smart Ceramics with super strength and beautifully contoured bridges that make it the intelligent alternative to PFMs.

Procera ® :
Natural beauty, Natural light transmission, Maximum strength, Optimal fit, Superior Esthetics, Non-porosity, Masks Discoloration, Fracture Resistant...

IPS Empress Esthetic :
Create edge of your teeth clear like natural. Increased flexural strength, excellent press results, heightened aesthetics.

Microscope assisted RCT :Experience the highest degree of safety and precision. See the smallest structures which cannot be seen with the naked eye.

Tooth Stem Cell :

There is an abundant source of adult stem cells in milk teeth and or wisdom teeth.
DENTAL e-brochure (click for download)


To view the DNL powered e-publications you will require to install the FREE and small in file size DNL Reader. Click on the GET DNL READER button & follow the prompts.
ISO 9001:2000 Certified

by the international recognized BVQI accreditation of

the United Kingdom Accreditation service[

UKAS

]














Dental garden
Patient Testimonials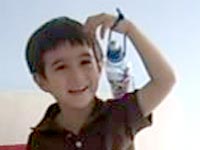 2 RCT,4 Filling&Scaling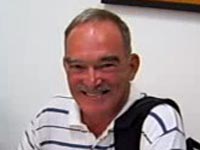 upper zygoma implant
lower 4 implants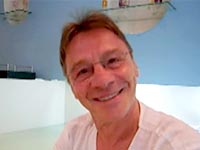 All-on-4
(full mouth implants)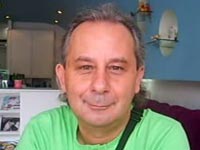 Nerve repositioning
6 Implants

Full Mouth Implants
Upper-Lower

Nerve repositioning,
Sinus Lift &
10 implants+bridges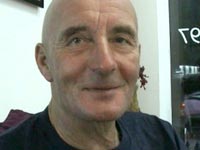 8 Implants+12 Bridges
(upper & lower)
Sinus Lift&Bone Graft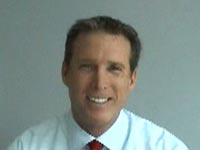 18 Veneers & 5 Crowns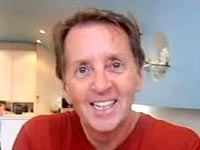 8 Dental Veneers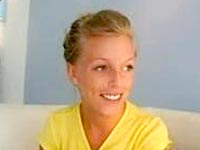 7 Veneers & Crown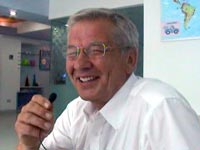 6 Dental Implants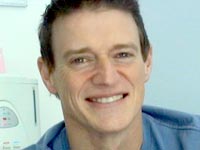 9 Veneers & Implant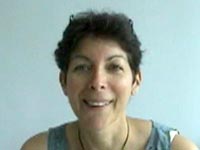 7 Dental Crowns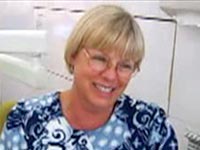 4 Crowns,3 Bridges
2 RCT